LEGEND HOTEL – THE BOUTIQUE HOTEL IN THE HEART OF COLOGNE
REDEFINING STYLE AND SPACE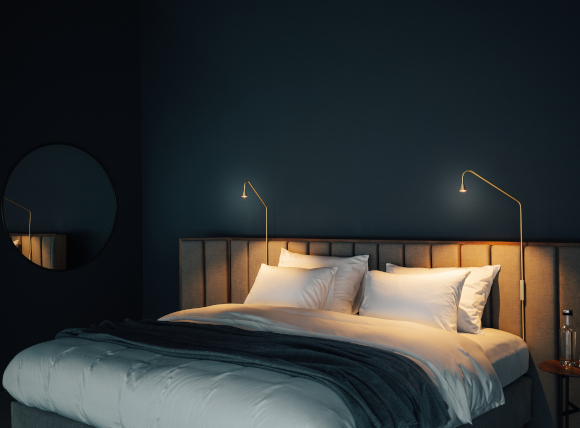 AN OASIS OF COMFORT AT THE HEART OF THE ACTION
Surrounded by the bustling activity of the city, the Legend Hotel provides an oasis of comfort and relaxation. A space for dreaming, living, and pure enjoyment – all at the utmost standard of excellence. Our newly constructed boutique hotel is located in the center of Cologne's historic Old Town, a hub of culture and activity, and the wellspring of the city's rich history.
Step into the past, experience the present, and gaze into the future at the Legend Hotel. Make yourself at home in the comfort of your room and learn more about Cologne's earliest days as you gaze out over the historic highlights of the Old Town. Enjoy the magnificent view and savor a good night's sleep in our exclusive Legend beds, custom-designed for the comfort of our guests.
We look forward to welcoming you!
YOU'RE GOING TO LOVE THE LEGEND
Centrally located in the heart of Cologne's Old Town
Situated at the very center of Cologne, directly adjacent to the historic City Hall tower, enjoy a unique view of the area from the windows of your room.
At the Legend Hotel, you'll enjoy exclusive all-around comfort. Relax in our custom-manufactured beds, designed for optimal comfort and laid out with the finest of bed linens – you'll start your day refreshed and ready to go!
Culinary masterpieces await you in our Puls restaurant, specially created by our patron, 2-star chef Daniel Gottschlich, and our chef Johannes Langenstück.
Planning a special celebration or reception, or looking for an exclusive event setting? We look forward to hosting you!
High-speed Wi-Fi is available to our guests free of charge throughout the entire hotel.
THE LEGEND HOTEL IN COLOGNE
HOTEL LIVING IN THE CENTER OF THE CITY
The Legend Hotel is your home away from home in the heart of Cologne's Old Town – Cologne's very first premier address. Over 2,000 years ago, the Roman governor established his residence at the Praetorium, marking the beginning of the chronicled history of the city of Cologne.
Chronicle your own history during your stay at the Legend Hotel: take in the numerous cultural and historical sights, visit the famous museums, or enjoy musical masterworks at the Cologne Opera and the Kölner Philharmonie. At the Legend Hotel, you'll be right at the cultural heart of Cologne – it's an easy stroll to the city's many highlights, including its famous cathedral.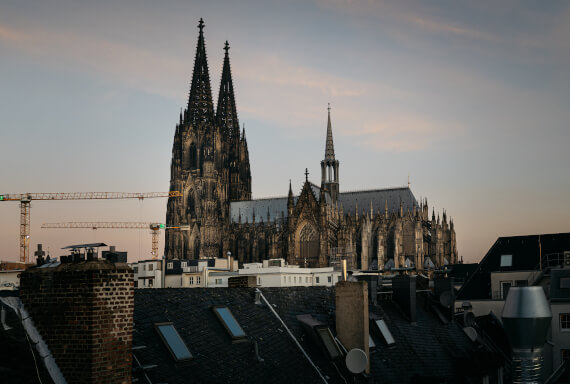 ROOFTOP TERRACE OVERLOOKING THE CATHEDRAL
As you gaze out over the rooftops of the Old Town from the rooftop terrace of our boutique hotel, enjoy the magnificent view of the Cologne Cathedral.
Sense the unique charm that emanates from this central location.
HOW TO FIND US
THE LEGEND HOTEL AT THE CITY HALL TOWER (RATHAUSTURM) AND OLD MARKET SQUARE (ALTER MARKT)